Mitsubishi Electric Around the World
Special Event Thailand
United for Communities
Mitsubishi Electric Asia (Thailand) Co., Ltd.
Panita Tanpiti is a strategic planning and public relations officer for Mitsubishi Electric Asia (Thailand) Co., Ltd. Her work involves managing the corporate brand image as well as the global website. In addition, she supports cross sales and public relations efforts, including corporate social responsibility (CSR) events.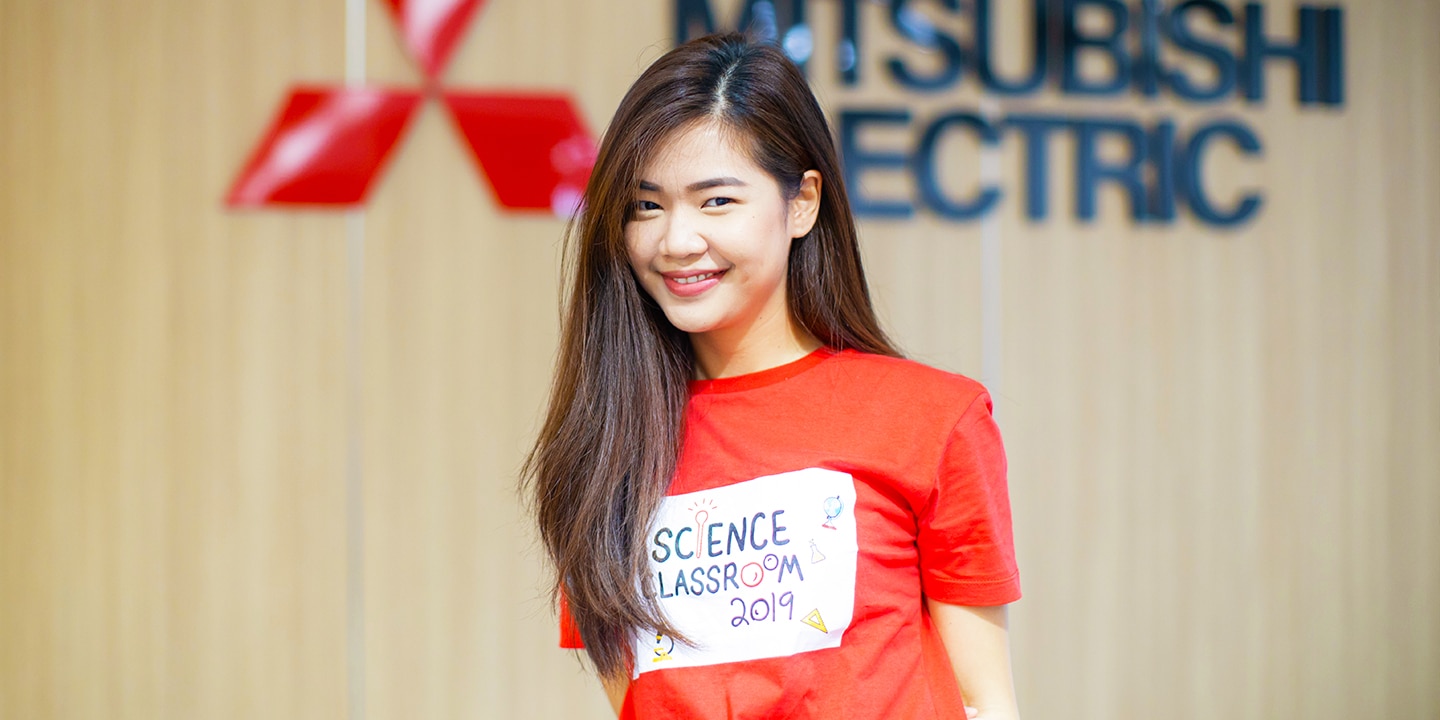 One such event in June of this year took her south-east of the head office in Bangkok to Rayong Province, where the Mitsubishi Electric Thailand Foundation had organised tree planting, dam building and rubbish recycling activities aimed at creating a sustainable environment, reducing CO2 production, and improving the lives of children in rural areas.
Ms. Tanpiti was a major player in the event, preparing scripts, speeches and press releases, as well as contacting related parties to co-ordinate. Since the event has been growing for the past two years, and both public and private partners are involved, keeping everything organised and faithful to the project's message and purpose can be a daunting task. During the event, Ms. Tanpiti served as the MC, and oversaw as trees were planted and dams were constructed. Afterward, she managed PR for the event through online and traditional channels.
Eleven group companies joined in, and worked alongside locals on the projects. It was a lot of hard physical labour, but the participants worked as one, despite never having met each other before the event. At the end of the day, everyone was tired, but satisfied in knowing they had all contributed toward a job that would have a major positive impact on the area.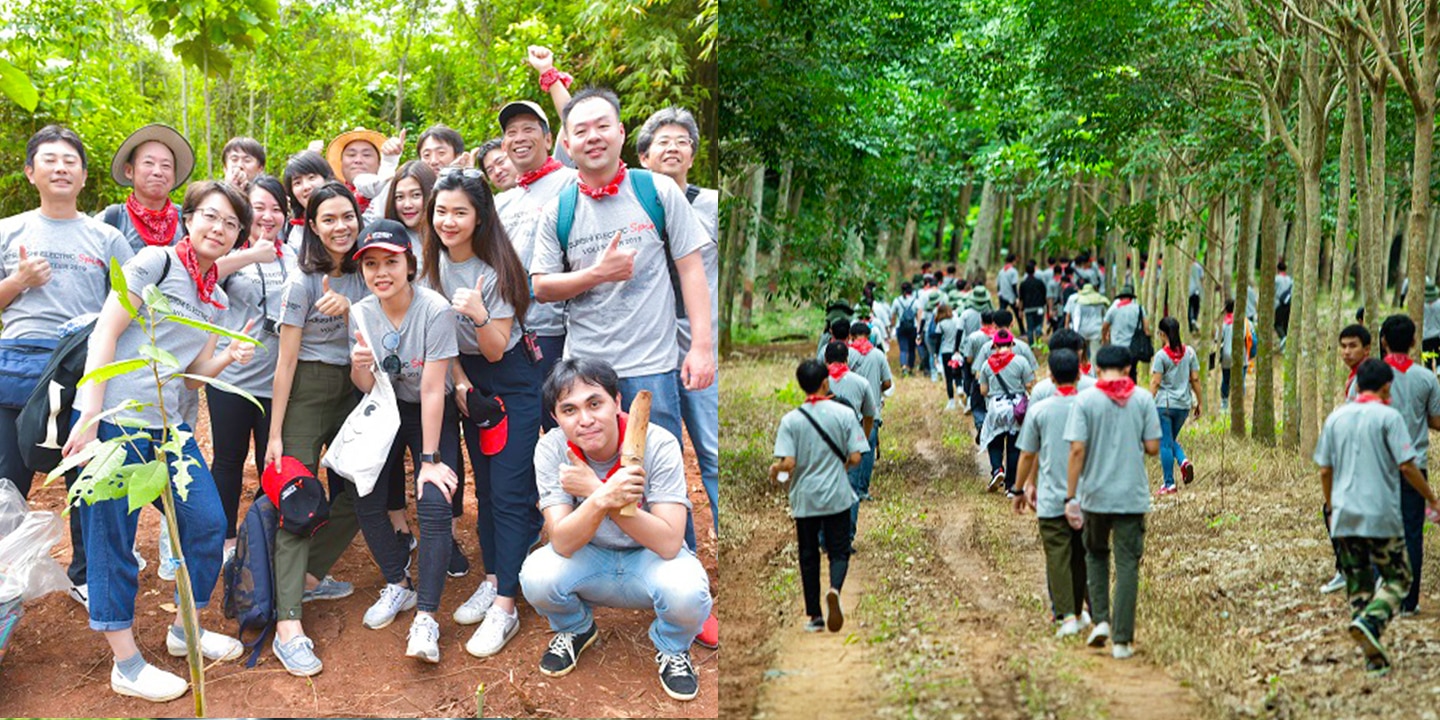 Watching everyone come together to create a forest was something truly memorable. The shared work helped to strengthen the relationship between the company and people living in the area. The mood was celebratory as Ms. Tanpiti shared seafood at a nearby restaurant with her co-workers — a well-deserved reward after the day's efforts.
Mitsubishi Electric is dedicated to addressing environmental issues both locally and globally. Projects like these help ensure the continued well-being of communities we serve, and are aimed at creating better lives today, and for future generations.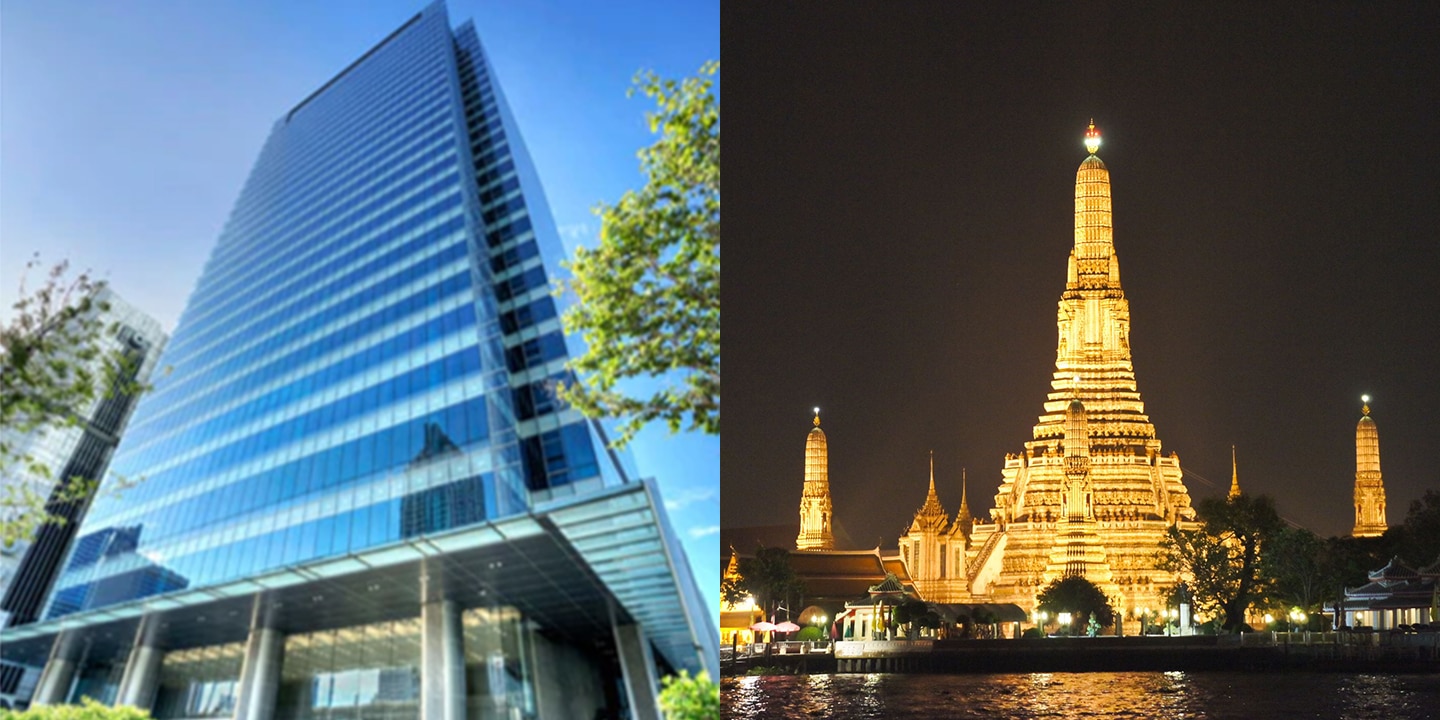 (left) The offices of Mitsubishi Electric Asia (Thailand) in the Sathon District of Bangkok
(right) Wat Arun, a Buddhist temple in Bangkok and symbol of Thailand.
---
For more information